There's something inherently satisfying about tackling a DIY project with your own two hands. The beauty of creating, repairing, and restoring with a collection of simple tools and a little elbow grease is a timeless human experience. But what if you're a budding craftsman with a passion for woodworking, yet your budget and space are tight? Fear not, my friends, because I have some effective strategies to help you set up an efficient and economical home workshop.
Start Small, Dream Big
The first thing to remember is that Rome wasn't built in a day. Start with what you can afford and gradually build up your tool collection as your skills and projects demand. It's better to invest in a few high-quality essential tools than to splurge on expensive machinery that might collect dust.
Are you lost on where to begin? To help you sort out your priorities, you may find this ultimate small shop review beneficial. It's a complete guide that talks about setting up a compact yet functional woodworking shop within a budget.
The Essential Tools
If woodworking is your thing, you'll need to invest in some basic tools to get you started. Here's a shortlist:
Workbench: It's your central workstation. The size would depend on the available space. You could even build your own, adding another feather in your DIY cap.

Saw: A combination of a circular saw, a jigsaw, and a hand saw would cover most of your cutting needs.

Drill: A versatile power drill can handle a wide range of tasks.

Clamps: Absolutely essential for holding your workpieces securely.

Measuring and marking tools: Ruler, tape measure, square, and marking knife or pencil.

Hand tools: Screwdrivers, pliers, a hammer, and a set of chisels.
Buy Second-hand Tools
While brand new tools can be expensive, second-hand tools often provide excellent value for money. Flea markets, garage sales, and online marketplaces are potential gold mines for affordable tools. You can often find gently used, high-quality items for a fraction of the original price. Just remember to thoroughly inspect each item to ensure it's in good working order.
Be Resourceful
An important trait of successful DIY enthusiasts is their resourcefulness. Utilize the space you have, no matter how small. Your garage, shed, or a spare room could be your workshop. Get creative with storage ideas. You'd be surprised how well a few shelves and some cleverly placed hooks can optimize a small space.
When it comes to larger tools, consider portable models. Table saws, planers, and lathes all come in portable versions, and they can be stored away when not in use, freeing up valuable workspace.
Invest in Knowledge
Learning how to use your tools effectively and safely is as important as the tools themselves. Invest time in enhancing your skills, either through books, online courses, or hands-on training. For instance, understanding the pros and cons of different types of saws can guide you in making a smart purchase. Learning how to maintain your tools will also save you money in the long run, as well-maintained tools last longer.
On that note, if you're serious about DIY and love learning new tricks, I'd recommend this article that talks about 7 DIY projects for energy independence. It offers great insights on how you can apply your DIY skills for sustainable living. And if you ever get tired of your workshop and decide to hit the road, you might find these 8 tips for negotiating a fair price on used boats quite handy.
Remember, your home workshop is a personal space that should inspire you to create, invent, and enjoy the process. Building it should not be a financial burden but a rewarding journey.
Allocate a Budget for Tools
Just like with any other investment, you need to allocate a certain budget for your tools. Make a list of the tools you will need initially and research their prices. Try not to go overboard with purchasing tools at the start, especially the expensive power tools. Instead, go for cheaper, versatile tools that can be used in various projects. Stick to your budget and add on more tools as your projects evolve and your skills improve.
Keep It Organized
One of the most critical aspects of a workshop is organization. An organized workspace not only makes your work more efficient but also safer. Designate a place for every tool in your workshop and make sure it goes back to its place after use. You can use pegboards, shelves, drawers, and hooks for storing tools. Also, labeling can be a great way to quickly locate your tools and supplies. Proper organization can also save you money by preventing tool loss and accidental damage.
Safety Should Be a Priority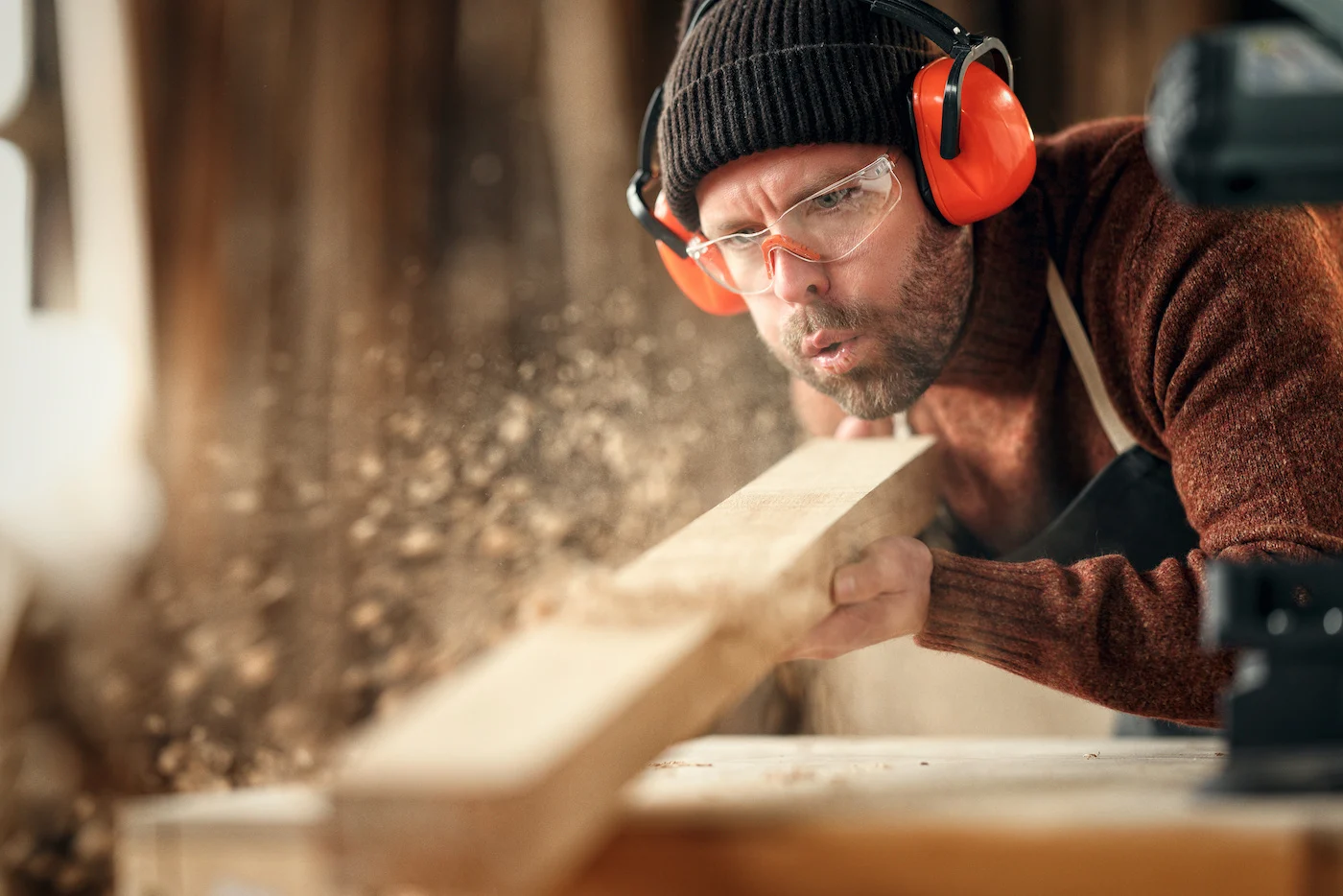 No matter how limited your budget is, never compromise on safety. Investing in personal protective gear is as important as investing in tools. Always have safety glasses, ear protection, and a good pair of gloves handy. Additionally, ensure your workspace is well lit and ventilated. Maintain your tools well to prevent accidents due to malfunction. Remember, no woodworking project is worth risking your health and safety.